AKTUELL STEIN BRONZE KERAMIK GRAFIK TEXT VITA KONTAKT
Dreaming Europe - Real Europe. Eine Initiative von Christa Prets, eMDEP, AT
EU-ART-NETWORK.EU: Internationales Kunstsymposium Linz09 / Traun und Ausstellung zur Biennale Venedig 2009 im Palazzo Albrizzi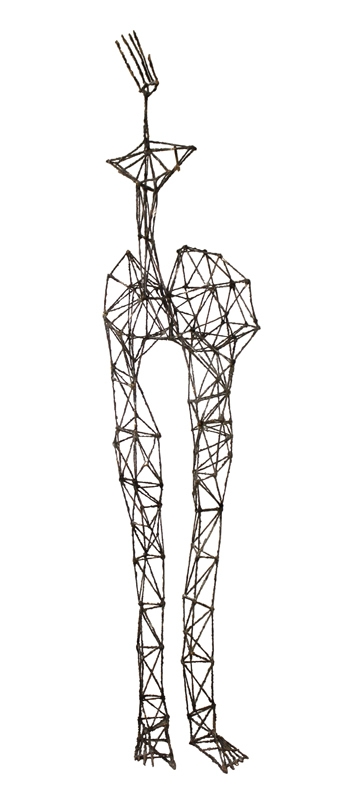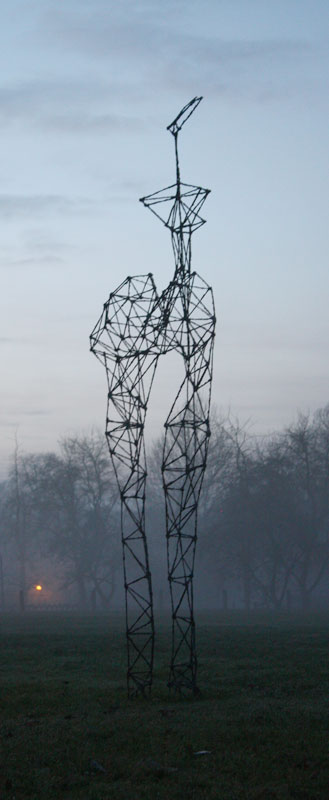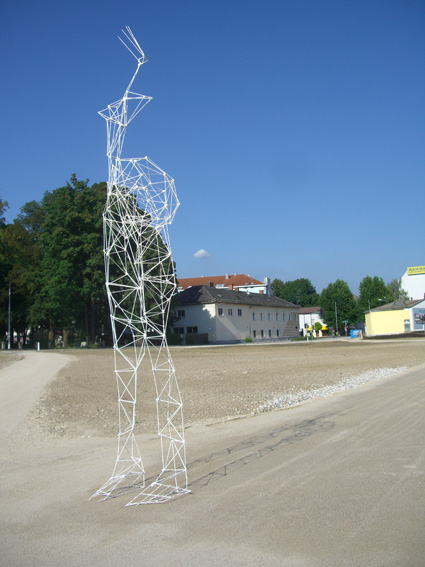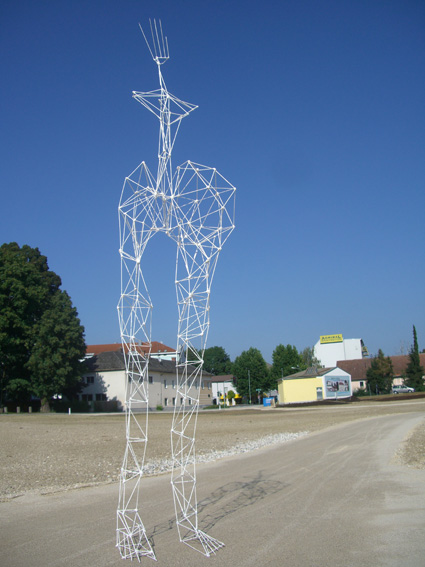 Europē - Die mit der weiten Sicht / Europē-(woman who is) farseeing.
Links / left Bronze, H 309 cm. Rechts/ right verlorene Form / lost cast: Holz, Leim, Farbe/ Wood, glue, paint
Europé ist die weibliche Form aus dem Komposit der griechischen Worte eurys (weit) und ops (Sicht) und bedeutet in etwa "Die mit der weiten Sicht" oder eben auch "Die Frau mit der weiten Sicht..."
Über dem Betrachter - in zwei Meter Hoehe - schweben erst einmal zwei unterschiedlich große, doch eben recht große Volumina, ehe so etwas wie ein Kopf zum Vorschein kommt. Doch dann: Weithin schaut sie mit einer ihrer zarten Hände.
Aufgebaut ist sie aus Grillspiessen.
Europé is the feminine form of a Greek compound word composed of "eurys" (broad, wide, far) and "ops (sight), and can be translated as "she who is farseeing" or, in other words, "woman is foresight". My Europé is made of barbecue skewers.
> Zur Laudatio von Dr. Cornelie Becker-Lamers
Aktualisiert: Anne-Katrin Altwein, 26 September, 2014